Concerto list
Collaborations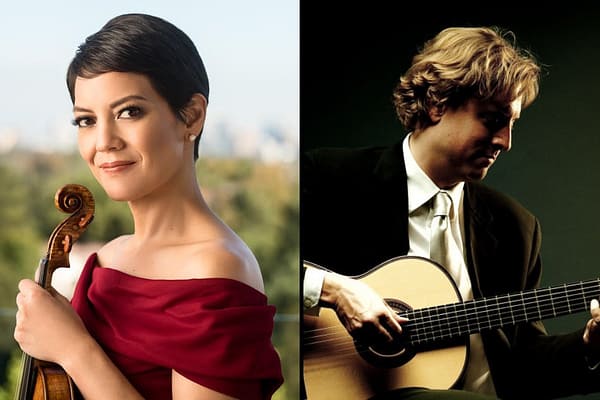 ANNE AKIKO MEYERS, violin AND JASON VIEAUX
Two internationally acclaimed artists join forces. The program includes a new work by John Corigliano written for Ms. Meyers and arranged for the duo.
"This is indeed a gorgeous piece and a marvelously intimate arrangement, perhaps the best of the lot because of the tenderness of the two instruments. The gentle performance completely mesmerized the audience."Classical Voice North Carolina
Program
PAGANINI: Centone di Sonate in A OR Bach: Air
GLASS: Metamorphosis
PIAZZOLLA: L'Histoire du Tango
JAKUB CIUPINSKI: Wreck of the Umbria – violin/electronics
ELLINGTON: In a Sentimental Mood OR Jobím: A Felicidade
CORIGLIANO: Lullaby for Natalie
BARTOK: Roumanian Folk Dances OR Falla: Siete Canciones Populares Españolas
Albums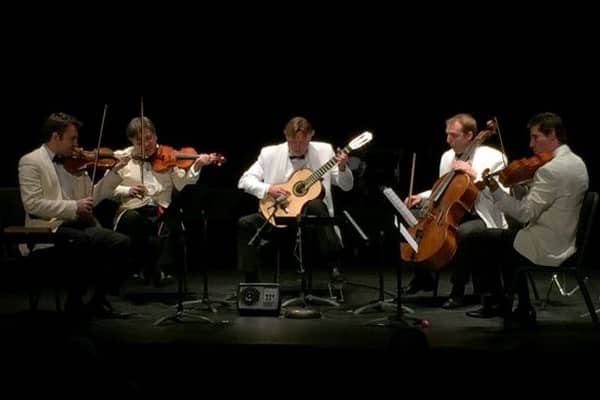 JASON VIEAUX WITH THE ESCHER STRING QUARTET
The Escher String Quartet has an international career on stage and in the recording studio. Championed by members of the Emerson String Quartet, the group was chosen as BBC New Generation Artists and has appeared at prestigious venues and festivals around the world. In addition to the program above with Jason Vieaux, the quintet offers an all-Italian concert of music by Boccherini, Respighi, Giuliani and Castelnuovo-Tedesco.
Program
Quartet selections TBD by Presenter/Escher
ASSAD: Utsey Capricci (dedicated to Jason Vieaux & Escher Quartet)
BOCCHERINI: Quintet No. 4 Fandango
KERNIS: 100 Greatest Dance Hits
BROUWER: Quintet
PIAZZOLLA: selections from L'Histoire du Tango (violin and guitar)
Albums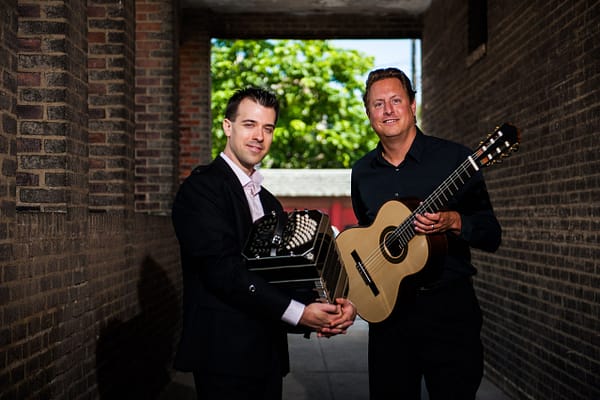 JASON VIEAUX AND JULIEN LABRO, bandoneon
From the dance halls of Buenos Aires to the heat of Brazil, Vieaux and Labro take the listener on a Latin-inspired journey through the works of Piazzolla and Gnattali, with detours to northern and southern Europe via Arvo Pärt and Rossen Balkanski. Their acclaimed new CD, Infusion, follows their all-Piazzolla CD with A Far Cry Chamber Orchestra.
Program
PÄRT: Fratres
GNATTALI: Suite Retratos
METHENY:Antonia
PIAZZOLLA: Escualo
BALKANSKI: Prelude and Scherzo
Albums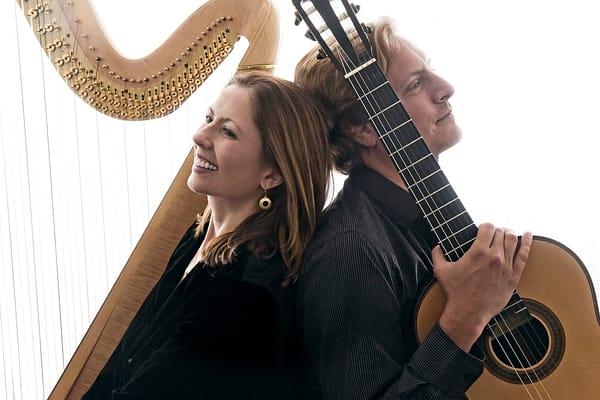 YOLANDA KONDONASSIS, harp AND JASON VIEAUX
Two of today's most innovative recording artists join forces to present music of present and past. Hovhaness' haunting Spirit of Trees, other original masterpieces, and new commissions explore the unique combined sonorities of harp and guitar. Featured on NPR's Tiny Desk Series and also on a critically acclaimed new CD Together.
"when one combines artists the caliber of Vieaux and Ms. Kondonassis the results are beguiling." American Record Guide
"vivid colors and rich textures…truly innovative." SecondInversion.org
Program
PUJOL: Suite Magica
ALBÉNIZ: Sevilla
HOVHANESS: Sonata for Harp and Guitar, Spirit of Trees
FITCH: Knock on Wood written for Kondonassis & Vieaux
SALZEDO: Chanson dans la nuit
MONTSALVATGE: Fantasia
Albums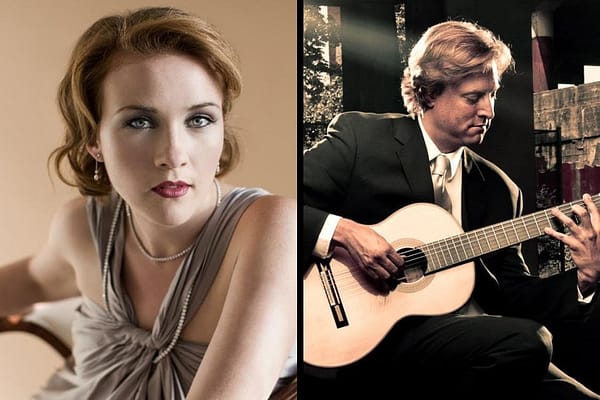 SASHA COOKE, mezzo-soprano AND JASON VIEAUX
Mezzo-soprano Sasha Cooke, whose portrayal of Kitty Oppenheimer with the Metropolitan Opera won the Grammy Award for Best Opera Recording, joins Jason for selected dates. They have collaborated at Music@Menlo and at the Kennedy Center, and this program focuses on music more naturally suited to the intimate and colorful magic of voice and guitar.